Building partnerships to ensure
long term success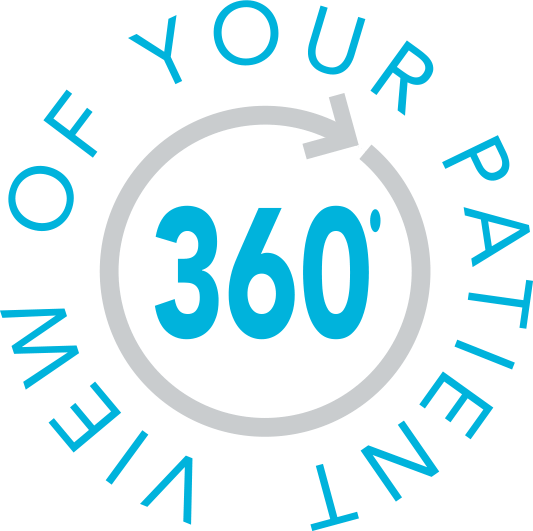 Industry Leading
Patient Engagement Platforms
One of the primary goals of the Affiliated Pharmacy Program is to strengthen independent pharmacies in ways that traditional buying groups simply do not have the capabilities of doing. By combining the tools, innovation and operational knowhow of Thrifty White Pharmacy with our multiple technology partners we are equipped to help you drive patient adherence, identify revenue generating clinical opportunities and participate in proprietary revenue generating Payor and Pharma Programs specific to Thrifty White and our Affiliated Pharmacy Partners.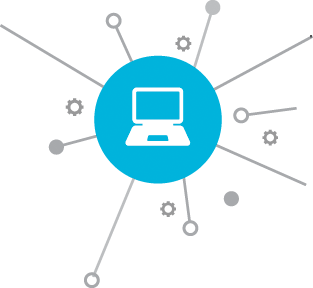 Multiple Supplier
Central Ordering Technology
Thrifty White has relationships with multiple supplier partners along with a proprietary generic warehouse where we distribute 70% of the generic we dispense to our corporate, affiliate and industry partners across the country. We have partnered with Emerlyn Technology and implemented their SureCost Central Ordering System to streamline the ordering and receiving process while ensuring that our Affiliate Partners are receiving the best priced item available across all of our supplier and vendor partners. Managing your everyday cost of goods has never been so simple.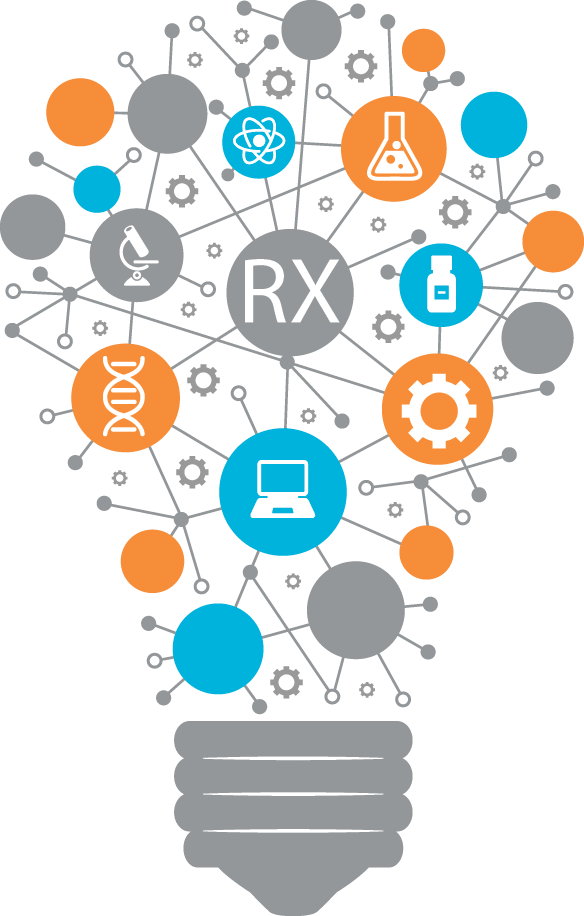 Forward Thinking
Pharmacy Focused Programs
As a 100% employee owned national chain of pharmacies with operations in retail, long term care, and specialty pharmacy we have the partnerships and operational experience to help move your business to the next level. Thrifty White has twice been recognized as "Pharmacy Innovator of the Year" (2012 Chain Drug Review & 2017 Drug Store News) and our Affiliated Pharmacy Program is designed to help pharmacy owners like you implement our award winning philosophy into your pharmacy operation by providing support on medication synchronization programs, MTM completion, vaccination programs, workflow efficiency and general overhead management.
Proprietary Generic Warehouse:
You will gain access to purchase from our proprietary generic warehouse where we source 70% of the generics we dispense direct from more than 65 generic drug manufacturers, all at net pricing.
Contracts are negotiated on behalf of 1,100+ pharmacies across the country, representing $1 Billion in annual generic purchases, so you know you'll be receiving best in industry pricing.
Creating Operational Efficiency:
Thrifty White is focused on keeping our contracts with vendor partners and suppliers current with market trends, pricing, and program availability so you don't have to!
We have a dedicated team in our corporate office that manages these agreements on a daily basis so you know that the programs you are participating in are made available to you at best in industry pricing.
Let us do the leg work so you can focus on running your successful pharmacy business.
Remain 100% Independent:
The Thrifty White Affiliated Pharmacy program was built with the Independent Pharmacy Owner in mind.
We simply provide the tools and resources necessary to operating a successful retail or long term care pharmacy, without ever mandating any of our programs or services allowing you to remain 100% independent while enjoying the leverage that a nation chain has to offer.
Comprehensive Consultation:
We understand that a new partnership needs to make sense on a number of different levels, which is why we have a comprehensive approach to help you evaluate our program.
We'll conduct a full financial analysis to help you understand the potential savings, and review all programs and services that fit your business providing you with all of the information you'll need to make an informed business decision.
Affiliated Pharmacy
Suite of Solutions
In today's challenging environment of Preferred Networks and declining reimbursements, it is important to know that you are working with the right partner for your insurance contracting needs. We have partnerships with four separate entities, each with their own unique business model, allowing you to tailor your contracting needs specifically to your business.
Thrifty White Affiliate members are able to participate in all negotiated contracts, including wholesaler Prime Vendor Agreement and have access to purchase from a proprietary generic warehouse. With a dedicated procurement team, we are able to manage contract compliance with our vendor partners and suppliers, remain in tune to market conditions, and ensure that we are all receiving the best overall COGS that the industry has to offer.
ProcuRx is the innovative online ordering tool that allows you to easily compare prices from all preferred vendors and place orders from one central location. The system is designed to ensure you are taking advantage of all contracted items and will point you in the direction of the cheapest available product. Once your order is built, simply click send and it will be split out and sent to the appropriate supplier, guaranteeing you are receiving the best price.
Intuitive patient engagement platform designed specifically to address many of the downward pressures we face in today's business environment. Through our partnerships and award winning processes you will have access to real time data on your patients to better monitor adherence and identify revenue generating clinical intervention and MTM opportunities all while creating positive patient outcomes and improving pharmacy STAR ratings along the way.
Thrifty White alongside of our multiple industry partners offer a customizable suite of programs and services to further protect your bottom line. From identifying revenue generating clinical programs to implementing Star Rating improvement metrics, we have your bottom line covered.
PatientricityRx is TW's Specialty Pharmacy at Retail Program designed specifically for our Independent Pharmacy Members. PatientricityRx focuses in on key areas, ensuring you are able to meet requirements, drive clinical outcomes and grow your sales in this expanding sector of our business. This program has been designed with your growth in mind and will provide the tools and support necessary for your continued success.
A group of high performing pharmacies that excel at managing and improving the health and wellness of its patients These pharmacies lead the industry in star rating measurements in all categories including medication adherence, diabetes care, medication therapy management, and comprehensive medication reviews.
What Our Partners Are Saying
"Our pharmacy has had significant benefits from becoming an affiliated pharmacy with Thrifty White. We have seen noticeable increases to our bottom line. They also provide great customer service to assist with a wide variety of issues and concerns." Brad, Wisconsin
"As independent pharmacy, we have to be able to get the best possible drug prices. With Thrifty White, that is exactly what you get. They take the time to listen to their affiliates and try to meet our needs. They are very responsive to questions and concerns. I feel like they know me and want my store to succeed just as one of their own." Jennifer, Virginia
"The bottom line is Thrifty doesn't hold YOUR money like many of the wholesalers do, giving them back to you as "rebates". It is your money not the wholesalers. Staying independent is important to us. Our affiliation with Thrifty White allows us to have the buying power of a large chain, receive discounts upfront, and get the most competitive cost on our medications. This intern allows us to pass those saving on to our customers." Jason, Illinois
"The personal service provided by Thrifty White is the same personal service we provide to our patients on a daily basis. It is refreshing to consistently deal with someone who knows you by name. Wes, Iowa
"Becoming a Thrifty White Affiliate has had an immense impact on reducing our cost of goods, and increasing our profitability over the past several years. Since Bremo Pharmacies and Thrifty White are very likeminded in our goals and vision for the profession of pharmacy, Thrifty White frequently rolls out value added services that are very relevant and timely to advancing our practice. As an added bonus, we enjoy group discounts on subscriptions like Clinical Pharmacology and the Pharmacists Letter. I also really like that we were able to maintain our established brand identity of Bremo Pharmacies, and join Thrifty White. It has been a great partnership for us in so many ways. Catherine, Virginia